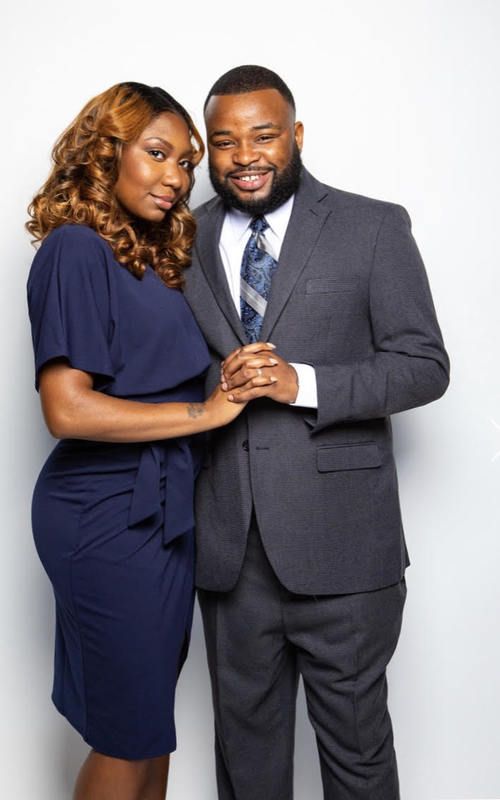 BISHOP D. A. SHERRON is a bold, revolutionary spiritual leader, entrepreneur and rising voice of the global faith community. A fifth-generation pastor, he began preaching at 3, was licensed at 10, and ordained at 15. His grandfather, the late Dr. Benjamin S. Kelley groomed him for ministry and under his apprenticeship, he pastored several congregations in Brooklyn and served in various civic and clergy organizations. In 2008, during his senior year of high school, he heeded the call of God and began Global Fire Church with only three members and a journal filled with dreams. Today, GLOBAL is a growing congregation that is making disciples who incarnate Christ and influence culture.

He is a scholar with a global mission, studying Business Administration at Nyack College, Church Development at Alliance Theological Seminary, Redemptive Entrepreneurship at Praxis Academy and Biblical Studies at Moody Bible Institute. He furthered his education abroad at Eltham College in London, England, Sorbonne University in Paris, France, and at the European Union in Brussels, Belgium. In 2019, he was invited as the youngest African- American participant in the Exploring Anglicanism Conference at Asbury Theological Seminary in Lexington, Kentucky. Through this new relationship, he is building bridges with the Anglican Church in North America (ACNA), a member of the Global Anglican Communion. As an educator, he currently serves as the President and Professor of Spiritual Formation at the Global School of Theology. He has authored five books and is presently working on a new trilogy: Popularity is Not Enough (2008), Begin Again: Changing Your Perspective (2009), Breaking All the Rules (2010), Expect Greater! Releasing God's Best In You (2011), and Color Outside the Lines: Living Life Without Limits (2015).

In 2015, he was consecrated as a Bishop in the Lord's Church by Bishop Frank Dupree of Metro Apostolic Network and Bishop Joseph Mattera of Christ Covenant Coalition. He has a desire to bring the Body of Christ together and oversees the Global Alliance, a network of ministry and marketplace leaders. He is a member of the World Future Society, the Metro Apostolic Network, and the International Communion of Charismatic Churches (ICCC).

On October 21, 2017, God answered his childhood prayers by sending him his wife and best friend, the lovely Lady Adara Sherron. Lady Adara is a pastoral counselor, entrepreneur, and author. Together they have one beautiful baby girl, Sophia Rose, and they co-labor in life and ministry together.